FINGAL HEAD
Our Community
Welcome to Fingal Head and our Acknowledgement of Country.
The Fingal Head community website supports both the Fingal Head Community Association Incorporated and Fingal Head Coastcare.
Our community Calendar, Gallery and Update contain articles from the Fingal Head Community Association Inc (FHCA), Fingal Head Coastcare (FHC), Fingal Rovers Surf Life Saving Club (FRSLSC) and other local organisations including the Tweed Byron Local Aboriginal Land Council (TBLALC).
This website is not a social media site and all articles and photographs are published with permission from contributors.
Our Update contains a community articles, photographs and other documents, to ensure our residents stay up to date with relevant issues and present-day environmental hazards and external factors that are currently affecting the Fingal Head Community.

Our Fingal Head Community Planning Team (FHCPT) and the Fingal Head Community Resilience Team (FHCRT) regularly provide update articles to this site.
Where is Fingal Head?
Fingal Head is located in the Northern Rivers region of NSW and is part of the Tweed Shire Council area. It lies tucked away between the Tweed River and the ocean in the northern most corner of the state. Where the warm subtropical climate is the best in our country and there is always a refreshing breeze from the sea and the sound of the ocean.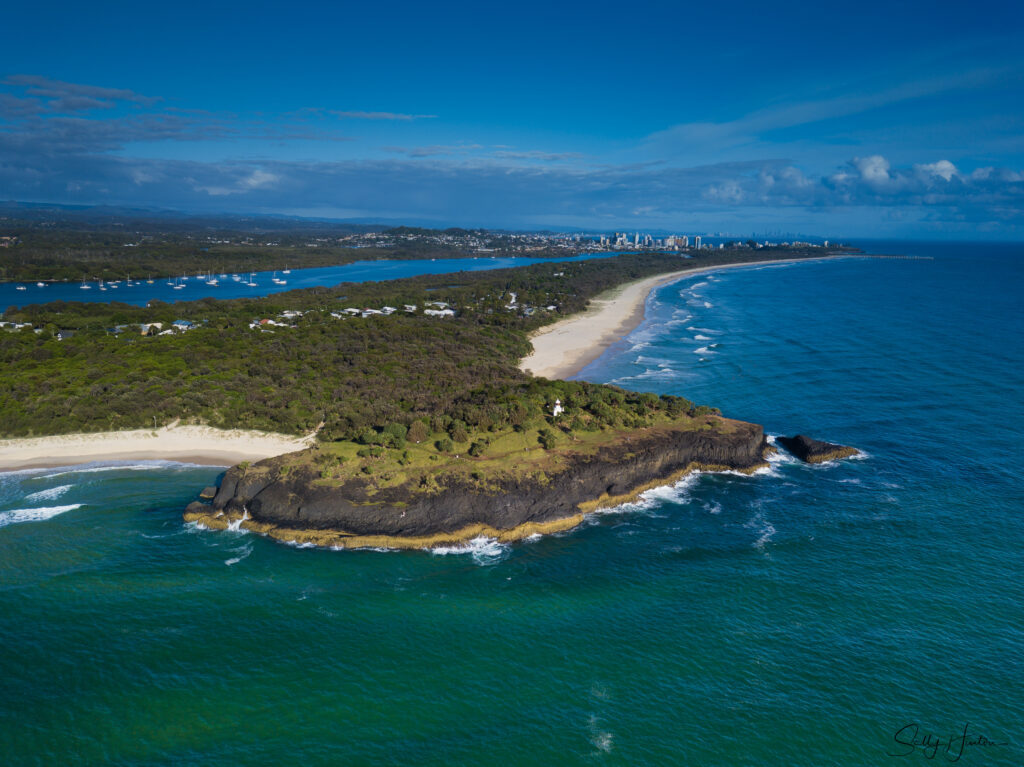 Looking north along Fingal Head Main Beach and Letitia Spit to Coolangatta, Queensland. Fingal Head village is tucked behind the headland, in between the Tweed River to the west and the Tasman Sea to the east.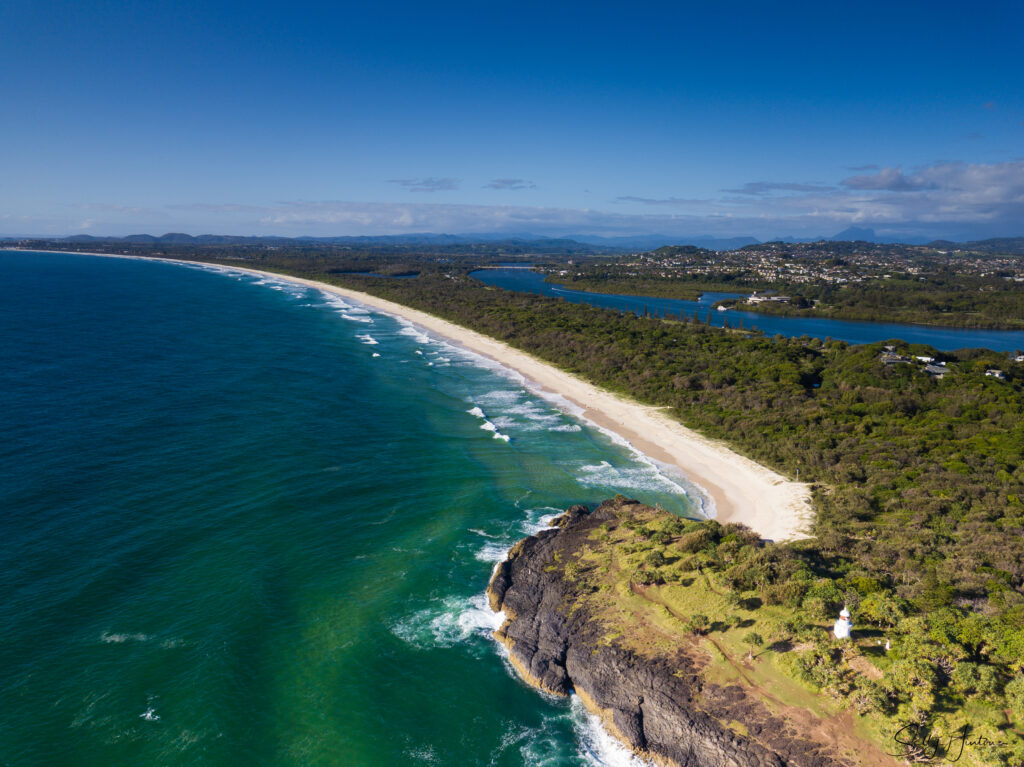 Looking south from the headland along Dreamtime Beach towards Cudgen, Kingscliff and Banora Point in the distance.
A Special Place
---
Where delightful dolphins play in our river, whales traverse our shores on their annual migration, and endangered turtles come to nest. Where migratory birds seek refuge in Fingal Head and Cook Island Nature and Aquatic Reserves to rest, breed and tend to their young families.
Key Features
The Fingal Headland and Cook Island Nature and Aquatic Reserves are key to its amazing 40-million-year natural history.
Where the land was formed from volcanic activity and the subsequent huge erosion caldera centred on Mount Warning, the sacred mountain that the original Aboriginal inhabitants have known for thousands of years as Wollumbin.
Where lava flows of hexagonal columnar-jointed basalt create our own Giant's Causeway at Fingal.