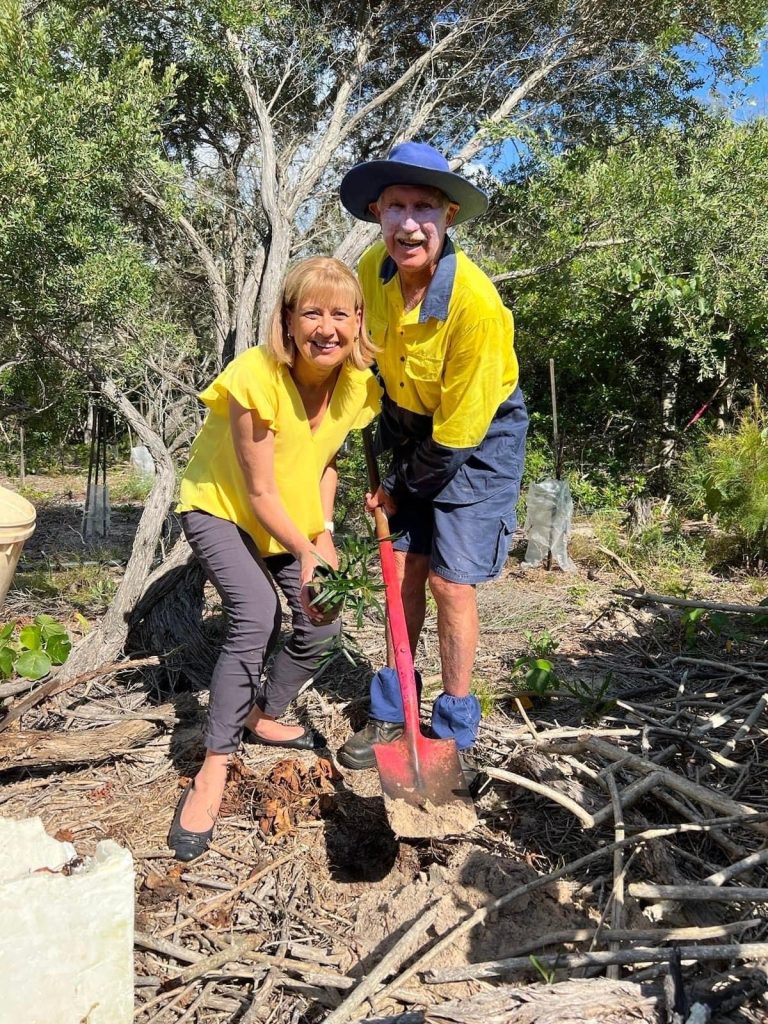 It gives me great pleasure to advise that FHC Member Alex Dale was recently announced as the recipient of the Tweed Shire Council Australia Day 2023 Volunteer Award. Alex has been and still is a very active Member of FHC. For many years he served with great distinction as Nursery Manager for FHC. Alex's award also relates to volunteer services he provides for a number of other Community Organisations in the Tweed.
On behalf of the FHC membership, I congratulate Alex on receiving this award. Very well deserved and great recognition of Alex's community work.

Please see a photo of Alex planting a tree with Hon Justine Elliot, MHR for Richmond as part of FHC's Jubilee Planting Event on Fingal Peninsula on Saturday, 28 January, 2023.